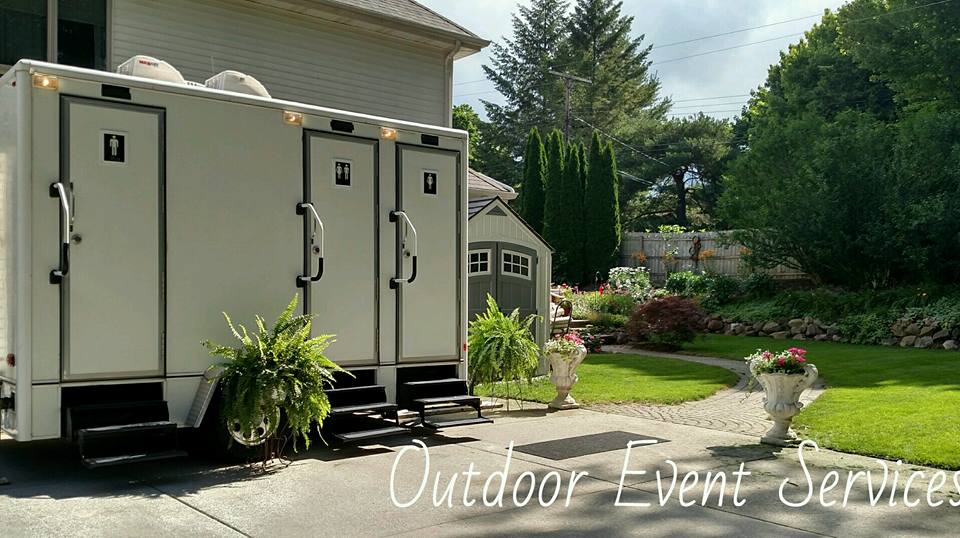 Don't Make Your Guests Use a Portable Toilet
Reach out to Outdoor Event Services to book a luxury restroom trailer in Fention, MI and beyond
Whether you're hosting a corporate party or an upscale fundraiser, you'll find the luxury restroom trailer you need at Outdoor Event Services. We're located in Fenton, MI but serve clients nationwide.

We offer high-end industrial restroom trailers in Fenton, MI and surrounding areas.

Our gold and platinum model trailers are designed to impress every person at your event. Whether you need a 12-foot model or a 32-foot trailer, you'll get the trailer you've been looking for from Outdoor Event Services.

Book a luxury restroom trailer for your needs as soon as possible.